Medical tourism refers to people traveling abroad to obtain medical treatment. India is the hub of Medical & Dental tourism.
Discover the heartfelt accounts of our clients as they express gratitude for the positive impact we've had on their well-being. Their stories inspire us to continue our mission.
 Dental tourism refers to the practice of traveling to a foreign country to receive dental care. Patients may travel to another country for various reasons, such as the high cost of dental treatments in their home country, the lack of availability of certain dental procedures, or the desire to combine dental treatment with a holiday. Dental tourism has become a popular trend in recent years, with more and more patients choosing to travel to countries like India, Thailand, and Mexico for dental care.
Sahyog Maxillofacial Centre is a unique dental clinic in Thane, Mumbai, Maharashtra, India. We provide world class facilities with the latest technology led by a compassionate and skilled surgeon. We deliver our promise for a better smile and oral function to patients from several countries.
Experience gold standard excellence in dental implants and explore the rich cultural heritage of our glorious country India. This is the opportunity to complete your dental or implant treatment and travel to exclusive places.
Dental implants costs are phenomenal in western countries. We can provide the best dental implants types at affordable costs. To know more about how you can maximize your stay with us Call Us Now!
What are the facilities that make Dental Care exclusive?
Hospital Based sterilisation and disinfection
Digital radiography with all adherence to AERB Standards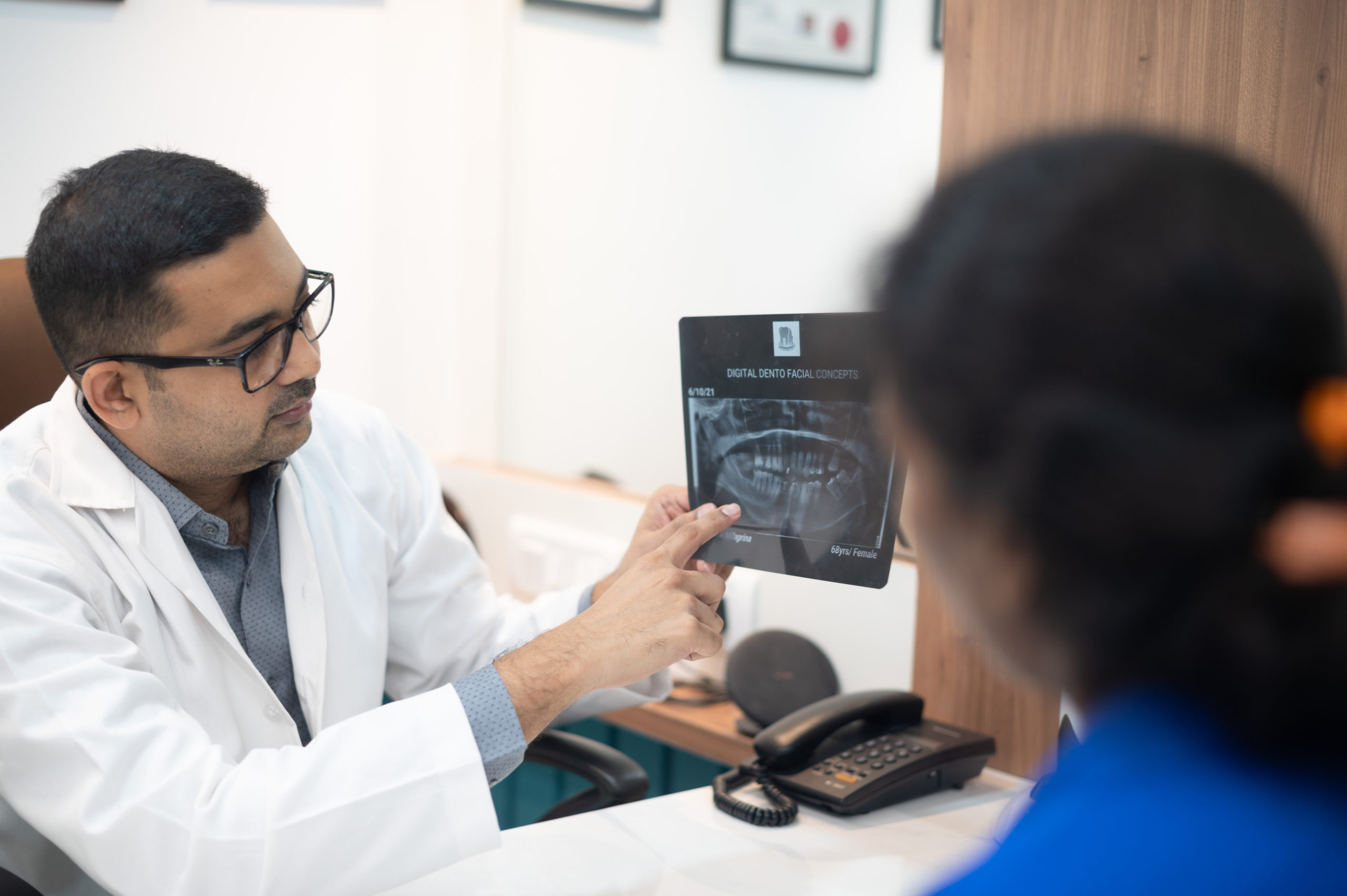 Complete and comprehensive treatment plan
World class technology with all the possible treatment modalities
Why is Dental Tourism in India Becoming Popular?
There are several reasons why dental tourism in India is becoming increasingly popular among international patients.
Firstly, India has some of the best dental facilities in the world, with state-of-the-art equipment and technology that rival those found in developed countries. This means that patients can receive high-quality dental care at a fraction of the cost they would pay in their home country.
Secondly, India is home to some of the most skilled and experienced dental professionals in the world. The country has a large pool of trained dentists who have received their education and training from some of the most prestigious dental institutions in the world. This means that patients can rest assured that they are receiving the best possible dental care when they choose to travel to India for their dental needs.
Thirdly, dental tourism in India offers a unique opportunity for patients to combine dental treatment with a holiday. India is a country with a rich cultural heritage, diverse landscapes, and a vibrant history. Patients can choose to explore the many tourist attractions that India has to offer while receiving their dental treatment, making their trip a memorable and enjoyable experience.
Dental implant surgery is a popular dental treatment that can help replace missing or damaged teeth. For those living in Thane, Maharashtra, there are plenty of dental clinics that offer high-quality dental implant procedures. However, some individuals may be hesitant to undergo such treatment due to the high costs associated with it. This is where dental tourism in Mumbai comes into play.
Mumbai is known for being a hub for medical tourism, and dental tourism for dental implants is no exception. Many dental clinics in Thane offer world-class dental implant procedures at a fraction of the cost compared to other countries.
One of the major benefits of dental tourism in India is the cost savings. Many clinics offer dental implant procedures at a significantly lower cost compared to other countries. This is especially appealing to those who do not have dental insurance or whose insurance does not cover dental implant surgery.
In addition to cost savings, dental tourism in India offers the opportunity to experience a new culture and city. India is a bustling metropolis with a rich history and vibrant culture. Visitors can explore the city's landmarks, taste its delicious cuisine, and immerse themselves in its vibrant atmosphere.
When choosing a dental tourism for dental implant surgery it is important to do thorough research and choose a reputable clinic with experienced dentists. This will ensure that the procedure is performed safely and effectively.
Dental tourism offers individuals the opportunity to receive high-quality dental implant procedures at a fraction of the cost, while also exploring a vibrant and culturally rich city. 
Choosing a Best Dental Implant Clinic in Thane for Dental Tourism
When choosing a best implant dental clinic in Thane – Mumbai for dental tourism; it's important to do your research and choose a clinic that meets your specific needs. Some of the factors to consider when choosing a dental clinic include:
Reputation: Look for a dental clinic with a good reputation, with positive reviews and recommendations from previous patients.
Experiences: Choose a clinic with experienced dentists who have a proven track record of providing high-quality dental care.
Facilities: Look for a clinic with modern facilities and state-of-the-art equipment to ensure that you receive the best possible care.
Cost: Compare the costs of different clinics to ensure that you are getting a fair price for your treatment
What are the exclusive services that we provide


Full Mouth Rehabilitation

Zygomatic dental Implants Navident Dynamic Navigation

Dental Care for patients with Medical Conditions
Dental Tourism Packages In India
Dental tourism packages in India are designed to provide international patients with a complete dental care experience, including travel, accommodation, and dental treatments. 
These packages are designed to cater to the needs of patients from different countries and offer a cost-effective solution to their dental problems. With dental tourism packages in India, patients can not only get the best dental care but also explore the rich cultural heritage of the country.
Benefits of Dental Tourism in India
Choosing India for dental implants as part of dental tourism has a number of advantages, including:
1. Cost Effective Treatment
Dental treatments in India are significantly cheaper than those in developed countries. Patients can save up to 70% on their dental treatments by choosing to travel to India for their dental needs.
2. High-Quality Dental Care
As mentioned earlier, India has some of the best dental facilities and professionals in the world. Patients can rest assured that they are receiving the best possible dental care when they choose to travel to India for their dental needs.
3. Wide Range of Dental Procedures
India offers a wide range of dental procedures, including cosmetic dentistry, implantology, endodontics, and periodontics. Patients can choose from a range of treatments that suit their dental needs and budget.
4. English-Speaking Dentists
Most dental professionals in India speak English fluently, which makes it easier for international patients to communicate with their dentists and understand dental procedures.
India has a well-developed transport infrastructure, including international airports and an extensive network of roads and railways. Patients can easily travel to and from India for their dental treatment.
India is a country with a rich cultural heritage and a wide range of tourist attractions. Patients can choose to explore the country's historical sites, natural beauty, and cultural diversity while receiving their dental treatment.
Accommodation Choices Near Sahyog
Our accommodations, conveniently located nearby, provide a comfortable haven and offer a seamless experience with complimentary pickup and drop-off services to and from the clinic.
Relax and unwind in our well-appointed rooms while we handle the logistics. Whether it's dental tourism or any major procedures bringing you here, we aim to ensure your stay is convenient and stress-free. Expect a welcoming atmosphere and top-notch service that transforms our lodging into your sanctuary. 
Let us take care of your stay, allowing you to focus on your health and treatment at Sahyog Clinic.
When selecting a dental clinic for your needs, our dental tourism packages in India stand out as a reliable choice in India. We offer a range of dental services, including dental implants, with utmost precision and care. 
Thane is not only known for its excellent dental facilities but also offers a plethora of captivating tourist destinations. From historical sites to picturesque natural wonders, Thane and its nearby areas have something to offer every traveler.
What Our International Patients say
I needed a Dental implant surgery; and Dr Rahul and Dr Saili have been nothing but  patient, understanding and showed utmost care! Dr. Rahul Shah conducted my implant surgery successfully with his best in class equipment. They explain each step of the procedure so that one is aware of what's coming.  I highly recommend their consultation services for your tooth worries.
I had a great experience highly professional team with a genuine care attitude, I got my treatment done with a very short notice and the job was done with an extreme high standards .I am actually a UK resident and was on my holidays in Mumbai, my dentist in London was highly impressed with the job done.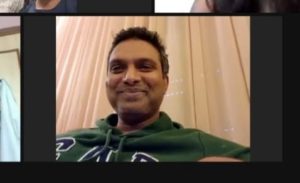 I was visiting my family in Mumbai and needed urgent dental work to be done. Under Dr Rahul Shah's care, my fears were eased while I received a complete treatment. They have a warm and welcoming atmosphere along with a very helpful staff. My experience was very professional coupled with personal care.
I got all four of my wisdom teeth removed on the same day. Dr.Rahul Shah accomplished that extremely fast and professionally. I was worried about such a massive procedure but his comforting words put my mind at ease.
I have been with Dr. Shah since 2018 and have gotten my dental implant work done from him since then. Whenever i plan my travel, Sahyog is always on my visiting priorities and my visit is planned in advance with excellent communication. Dr.Rahul is a confident surgeon and a soft spoken gentleman. Highly recommended.
Very accommodating and flexible. Loves his work and is very good at it. Great pair of hands and expertise. Highly recommended.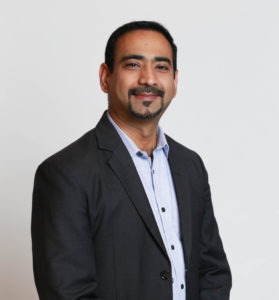 The clinic followed safety procedures including COVID-19 protocols. They also use the latest technology in their dental practice. But most importantly they are great with time management and are able to maintain their schedules which is a big plus for me. Overall, I couldn't imagine a better dental experience.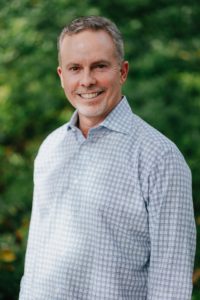 I visited Sahyog Maxillofacial Centre based on ref. from a family friend. They hear you and your concerns. Extremely meticulous in investigation and really genuine with their recommendation. They have a really good team of specialists. Service-oriented and you are in good hands with their team. Kudos for the good work and always recommended.
Plan your dental vacation to India
Before embarking on your dental tourism trip to Mumbai, there are a few important things to keep in mind to ensure that your trip is as smooth and successful as possible.
1. Research Dental Clinics
2. Consult with Your Dentist
3. Obtain Necessary Travel Documents
4. Plan Your Itinerary
5. Budget Wisely
6. Communicate with Your Dental Clinic
7. Understand the Procedure
8. Follow Post-Treatment Instructions
9. Enjoy Your Trip !!
Dental tourism in India and Mumbai offers an affordable and high-quality option for those seeking dental implants.
With a wide range of dental services available, experienced dentists, and state-of-the-art facilities, Mumbai has become a popular destination for dental tourists from around the world.
By following the tips outlined above, you can ensure that your dental tourism trip to Mumbai for dental implants is a success, and return home with a healthy, beautiful smile.