Sahyog Maxillofacial Centre
Best Dental Implants In Thane
SMC is an exclusive oral and maxillofacial practice with the latest digital technology for dental implants complete with dynamic navigation and the best facility for doing oral surgery under sedation. It is a world-class center and a top choice for dental tourism in India, where people from all over the world come for treatment. Additionally, SMC is a top-rated clinic for the best dental implants in Thane where dental practitioners can learn the latest dental implant techniques.
Dental Implant Cost In India
When it comes to dental implant cost in India, Sahyog clinic in Thane stands out as a top choice for patients seeking affordable yet high-quality dental care. Whether you require single tooth implants or full-mouth restorations, Sahyog clinic excels in delivering cost-effective solutions without compromising on the quality of care. Embrace the opportunity to restore your smile while experiencing the rich culture and warmth of India through dental implant treatments at Sahyog clinic. Dental Implants
Fixed teeth for one and all. A to Z solutions for any missing tooth or teeth.
Wisdom Tooth Surgery
Say goodbye to painful, infected or trapped wisdom teeth.
Facial Trauma
Injuries to the face bear a lot of physical and emotional trauma. Our aim is to try our best to restore the patient's appearance and long term function.
Oral Pathology
Diagnosis & treatment for cysts, ulcers & oral cancers. Orthognathic Surgery

Corrective jaw surgeries to improve function, speech, chewing, breathing and appearance.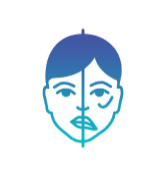 Cleft Lip & Palate
Correctional program for cleft lip and palate patients. The goal is to help restore the jaw and facial structures, leading to normal function and appearance. Conscious Sedation
Say Goodbye to dental procedure anxiety and forget your fears

Dynamic navigation and 3D-guided implantology under one roof are only available in India at SMC, a dental clinic in Thane.
Dr. Rahul Shah is a global trainer for Claronav Navident technology. He is the 1st in India to use Dynamic navigation for maxillofacial surgery. He has experience of over 10 years and more than 10,000 implants and surgical procedures.
100% Digital dental implants, Navigation surgery, Digital X-ray, CBCT scanning, virtual implant planning, and intraoral scanning.
       Conscious sedation
Facility
We have the ultimate solution for anxious and worried patients- Conscious Sedation anaesthesia which is a safe and controlled way of relaxing your nerves during a procedure.

What Our
Clients Say About Us
I visited doctor Saili clinic based on reference from a family friend.  She has a really good team of specialist who performed root canal for both me and my husband. Service oriented and you are in good hands with Saili and team. Kudos for the good work and always recommend her.
– Snehal Shetty
Went with gaps in between my teeth, walked out with a beautiful smile and more confidence. Dr. Saili was very patient in understanding my needs , she also finished the procedure in the most timely manner as possible with utmost care and comfort
– Griselda Lapasia
Visited Dr. Sayali to perform scaling and filling for my teeth, and I had the best experience. I needed to get the procedures done on an urgent basis and she was able to accommodate me. She is very professional, trustworthy and explains everything in a simple manner!
– Nidhi Ahire
Really nice and very homely treatment offered at the time of treatment for my Mother's treatment.
– Bhushan Raje
Consulted Dr Rahul for a wisdom tooth removal. I was very much satisfied by the detailed explanation provided and helped me to clear my mind about the doubts on the first visit itself. The treatment provided was superb. Overall I had an excellent experience and would surely recommend this place for any dental problems.
– Naresh Kumbhar
Great, it was a good experience with the detailed procedures explained in advance and after precautions, guidelines to follow.
– Ravi Shah
Loving my new tooth, I can eat and smile again. Thank you Sahyog. I highly recommend this place for any dental issues.
– Chetna Kumbhar
Certified Dentist
Association Of Medical Consultants

MDS Oral & Maxillofacial Surgery MDS Prosthodontics & Implantology
With our highly capable and knowledgeable staff

Medical tourism refers to people traveling abroad to obtain medical treatment. India is the hub of Medical & Dental tourism.
Sahyog Maxillofacial Centre is a unique dental implant clinic in Thane, Mumbai, Maharashtra, India. We provide world-class facilities with the latest technology led by a compassionate and skilled surgeon. Experience gold-standard excellence in dental implant procedure and explore the rich cultural heritage of our glorious country India. This is the opportunity to complete your dental or implant treatment and travel to exclusive places.

Office 1A, Madhuban CHS, Behind ICICI Bank,
Eastern Expressway Highway Service Road,
Panchpakhadi, Thane (W)-400602,
Maharashtra, India
Mob: +91 8879656529 / 9820775127
Email id: smcentre21@gmail.com